As I continue editing my LONG online meeting, "Organize Your Computer" using Camtasia 2018, I'm excited by the content that YOU have the opportunity to learn and DO on your OWN computer!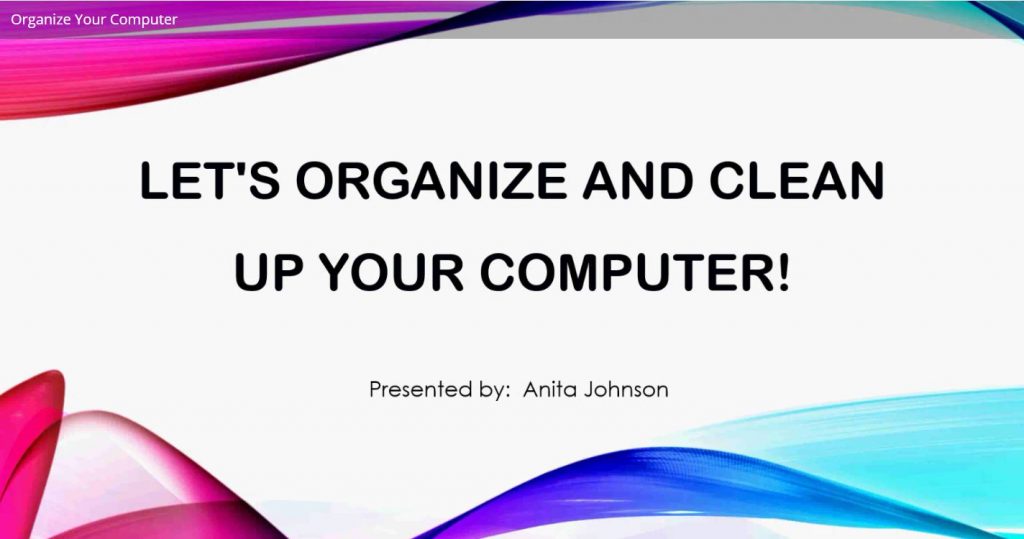 Most people who use a computer were never told about simple basic maintenance to make computer life more efficient or less stressful. My goal is to help interested individuals overcome their computer struggles by providing information designed to be useful, IF implemented.
And Training So It Gets Done is all about implementation. NOW!
So while the content is still available for free viewing as I work on creating the paid version, do yourself or someone else a favor, and watch what is offered and then share this post widely as someone needs this information. And if you find any value, feel free to thank me with a testimonial I can add to the paid version.  It would be so appreciated. 🙂