I don't know about you, but I did my time: I started nursery school in Paris, France at the age of 3, and attended more schools than most because my Dad was in the Army. Ten schools to be exact before graduating high school in the mid-70s.
Then I spent 6 years taking college courses. I would have earned my B.S. degree in 4 years like most people, had I not transferred to another university right before my senior year. I was more tired of being a broke college student, than finishing one more year. So I moved home to work full-time and go to school at night. Then I spent a very painful year in law school. I vowed I'd never venture back into the world of "formal" education.
However, these past several years online have been full of self-taught learning and educational opportunities. I've absorbed so much information, sometimes it just makes my head spin! When I started this website, my intention was to help others like me figure out how to make sense of it all. And due to the fact that I have managed numerous help desks, and been exposed to countless online programs, I'm pretty savvy when it comes to sorting the "wheat from the chaff." Finding a program that is geared toward someone who isn't a marketing phenom, or who has very little, if any experience online, is the trick.
I recently rejoined a caring community that helps people create an online business. My hope is that you will want to check out all that NAMS has to offer you. Today, however, David Perdew and the NAMS Team have just launched something that I'm really excited about.
It's called the Daily Content Profits system.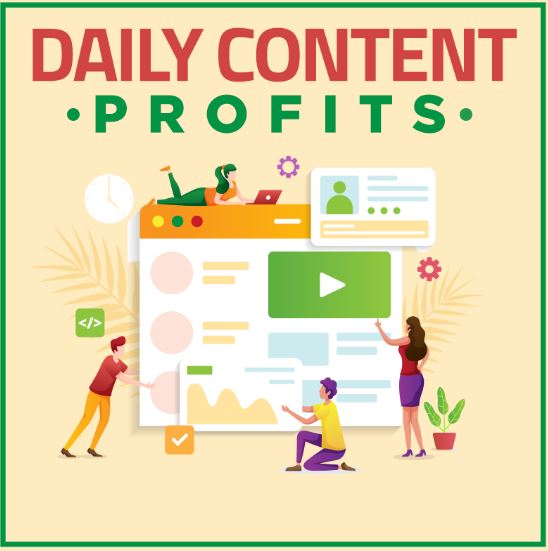 The "profits" part is what really eludes most marketers because they have no idea what to do to distribute their content so it drives more traffic, leads and sales.
David solved that problem with a system that if used consistently, you'll be amazed how much solid, long-term traffic you'll get for years to come. You won't be able to turn it off.
Follow the instructions, use the tools and do it consistently and you're guaranteed to get the results you really want.
Personally, because I'm basically starting over AGAIN, I am going through the Insiders Club content, working on Camp Clarity and realize that I'm actually going back to school after all!