It was 11 years ago when I bought my first domain name, and around the same time, my son was preparing to leave for Marine Corps Recruit Training. Too many of our military members will miss yet another holiday season and with the contentious climate that America finds itself still living through, reaching out to others in kindness ought to be a paramount priority for everyone!
Anyway, a LOT has changed over the past 11 years, and I wanted to share two personal stories related to a company I joined weeks before my son left for boot camp. I had no idea what had been offered to me or how it would enhance my life.
A Missed Birthday
My son arrived on Parris Island a few days shy of his 20th birthday and I had no mailing address to send him a birthday card. We were NOT on the best of terms back then, but I did want to wish him a Happy Birthday. It was because of a volunteer organization I discovered online shortly after he left, MarineParents.com, that I learned that parents of recruits had unknowingly been drafted, and our primary daily responsibility (aside from praying for them) was to write letters to our recruits. EVERY. SINGLE. DAY.
You have NO idea what a challenge that was for me in the beginning! But here's how things went and where they stand TODAY: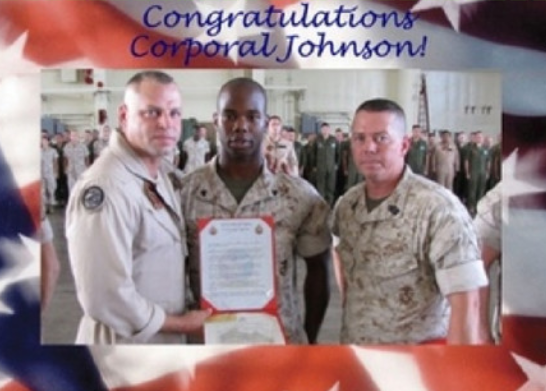 (When you click the image, you can listen to the replay from October 28, 2017)
Mom's Christmas Card List
The other story is about my Mother and Christmas. She was the dedicated wife of an Army officer, and an avid Christmas card sender during his 20 year career and beyond. I remember the various dining room tables wherever we lived at the time, being covered with boxes of Christmas cards, envelopes, stamps, pens, and pages of at least 300 handwritten addresses! My Mom would spend days and nights hand addressing every envelope, and signing her yearly greeting from the Johnsons inside every card. And then we would visit the post office to get them all mailed before the 'rush'. Seriously, Mother started in November because she didn't believe in late Christmas cards. 🙂
And she absolutely HATED receiving Christmas cards that had news about someone passing away since last Christmas. Invariably, there were cards with that sad news, but they, along with the hundreds of others, hung on our door frames and adorned our tables and mantles as Dad handled the rest of decorating the house for Christmas, and sometimes, the holiday parties hosted by Mom.
Fast forward to 11 years ago . . . I taught Mom how to use SendOutCards ("SOC") to send her Christmas and birthday cards. She even sent a few to my son, her first grandchild.  She simply chose the card she wanted, typed her name and left the rest to me when it came to sending her personalized Christmas cards . 🙂
Of course, the number of mailing addresses had naturally dwindled over the years, but having those addresses made it almost painless when I had to notify relatives and friends that Mom passed a week after her 80th birthday in May 2015.
I still clearly remember thinking of her as I hand-addressed every 11″ x 16″ manila envelope to relatives and friends and inserted her Memorial and her remaining family's contact information.
And while I wrote, various images of Mom at a table years ago flashed through my mind.  And I smiled knowing she would so approve of people learning of her passing at any time other than at Christmas, in a greeting card.
Again, I AM SO Thankful for SendOutCards being in my life. Their service has been absolutely life-changing and priceless.
Do You Mail Greeting Cards?
Before the internet, people typically mailed their greeting cards.  Nowadays, sending REAL greetings card through the mail has become a lost art.  Instead, people send ecards or texts wishing others whatever.
At SOC, we believe in acknowledging and celebrating the people in your life while they are living.  So who do YOU know that has a birthday?  Or, how are you getting your holiday cards done this year?  Spending big bucks by having a big box store do them for you?  SendOutCards has THOUSANDS of pre-designed cards for ALL occasions: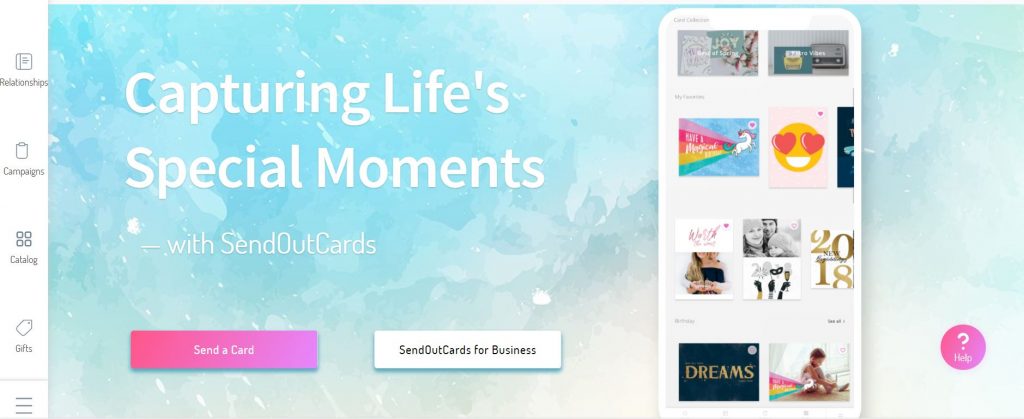 But the BEST cards are the ones you create by adding your own photos to the inside of any card, or if added to the front, you will be creating a unique, one of kind card limited only by your imagination.  And our cards are typically less than ones you buy from a store.
Of course, you are invited to TRY SOC FOR FREE by sending someone you know a card.  When you go through the short guided video tour, you will be creating a card to mail and will finish by creating your free account, my compliments.  And of course, you can then send cards easily from your smartphone!  (If you sign up from your phone first, be sure you use my ID:  27748; otherwise, start from the website so you can be walked through how to send a free card on me).
If you have any questions, I AM happy to help answer them. Of course, you can also watch the replay of that 2017 Virtual Event HERE.