A little more than a month ago, I had this idea and hosted an online meeting to help interested people learn how to better organize and clean up their computers.  The recording ended up being an hour and half long, and I knew I would have to spend time editing it into smaller videos, with the intention to sell this information because there's pure gold in the content. 🙂
I AM pleased to report that I have FINISHED the first round of editing the FCC video in Camtasia 2018.  That means while not perfect, it's good enough for now, and can be improved upon later, if necessary.  For now, here's what you can expect: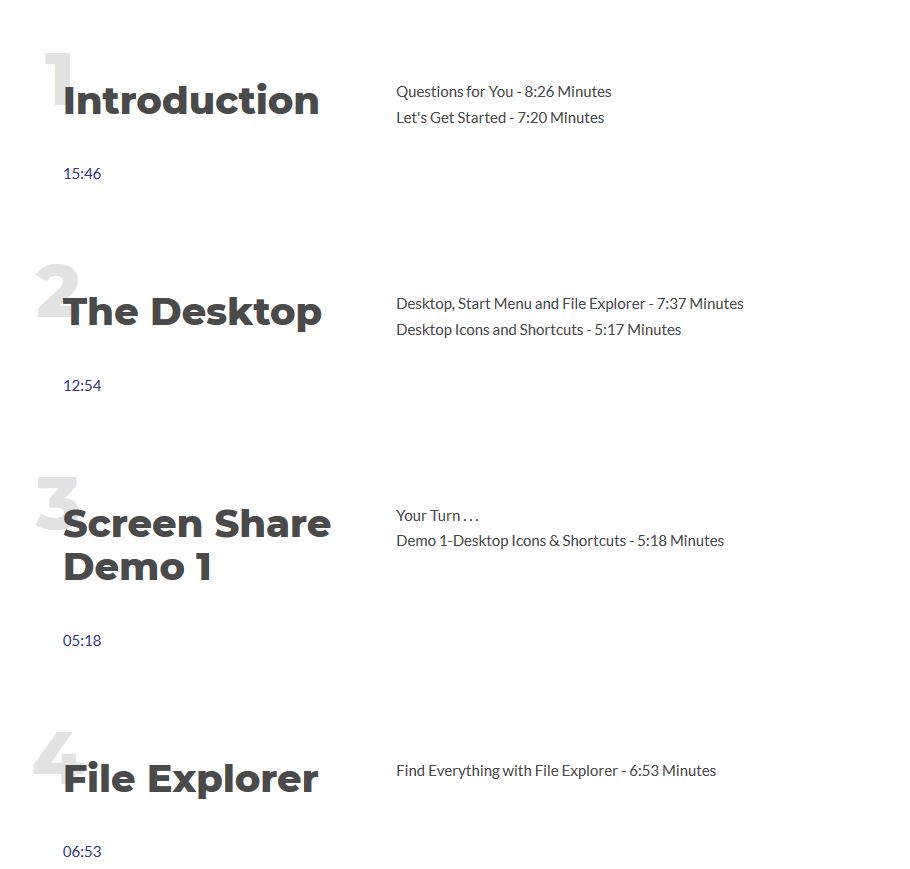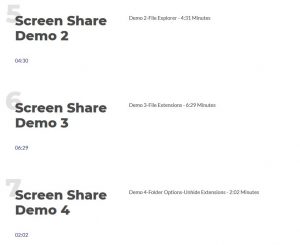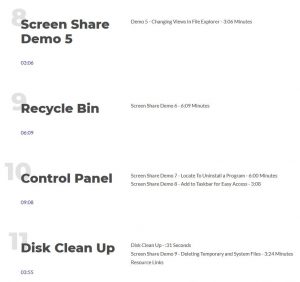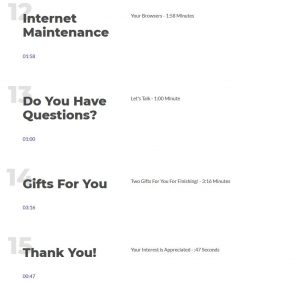 What was an hour and 31 minute online meeting is now 21 shorter videos, all uploaded to Thinkific. Those images are from Thinkific's landing page, which is now done and ready for 'prime time' at the newly released link for "Let's Organize and Clean Up Your Computer".
Although this may not be your cup of tea, I am confident YOU know someone who could benefit from this information, so please share this post so everybody wins!
Besides, I'm thinking about giving free access to interested people in exchange for their honest feedback about the content. Even better though would be a testimonial about how "Organize Your Computer" training was helpful to you.
Any takers? You can leave a comment below or reach out to me on Facebook.